It is our desire for women to study the Word of God, to use the gifts that God has given them and to find a place to serve. Our prayer is that we will be filled with Christ. People will fail us, but Christ never fails. As we are filled with Christ and He walks with us through every aspect of our lives; His presence allows us to be the friend, mother, sister or wife that He wants us to be.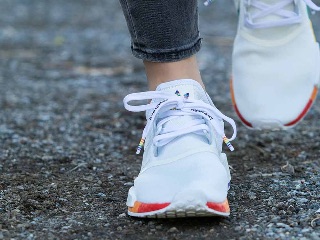 Women's Walk and Coffee Time
Let's hang out! We are planning a few summer Coffee & Walk dates on
Wednesday mornings. Our next walk is September 21

Meet up at 9am at the Starbucks in the Town Center for an hour of chatting, then at 10am head up the North Creek Trail for a 3 mile walk. Come for the coffee and the walk if you want, or just join us for one of these.
Bible Study
Enrich your understanding and gather in a nurturing environment to study God's Word.
There are groups meeting on various days & evenings throughout the week! Click here to see the current studies
or contact Susan Weed to find a group that works for you.

Contact the church office to get connected with Right Now Media
Women's Retreat
Our Spring Women's Retreat a great time of growing, connecting and relaxing. It is held at Cedar Springs Christian Retreat Center - a beautiful and peaceful retreat center located northeast of Bellingham near the town of Sumas which includes hotel-style rooms and beautiful gardens and hiking trails.
The 2022 Retreat was so wonderful! Look for details soon regarding the 2023 retreat.
Northview Women's Facebook Page
Here's a great way to keep connected with the women of Northview - Join our Facebook group! Share inspiration, prayer requests and photos. Keep up to date with event details.
Click here
to request an invitation to the group.
Email Contact List
Yet another way to stay connected!
Click here
to sign up for the Women of Northview group. This is our main database for emails to send information about events and studies offered.
Special Events
Various events are scheduled throughout the year - check out the Events calender to see what's coming up!